What our customers are saying
Great customer service! I went in with a rush order and they made it happen.

Jessica Denson
Happy Me Tee is Very professional with Great quality shirts.

Miena Dawson
Beautiful store, great atmosphere, friendly workers GREAT CUSTOMER SERVICE!!!

Daph M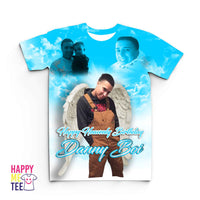 Customize Your 3D Tee
At Happy Me Tee each piece of apparel we make we have one goal in mind and that is to help you Celebrate You and Your loved ones.
GET STARTED
Happy Me Tee is Black Owned & Operated.
We are a custom apparel company and exclusively licensed for HBCU apparel.